The first trailer and poster for Iron Man 3 are a week away! But before you go on your 7-day freak-out, sit down for like 6 more seconds and look at this new promotional artwork for the film, from ComicBookMovie.com: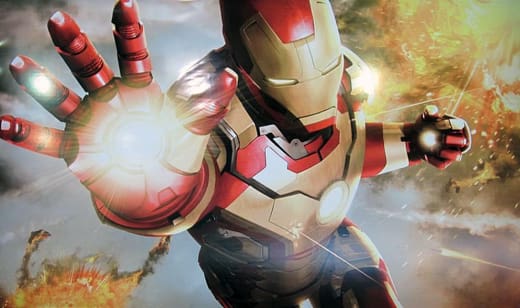 Robert Downey Jr. began his run as Iron Man in 2008, with the film that kicked off the run of Marvel movies, including Thor and Captain America: The First Avenger, that culminated in this year's record-smashing mega-hit The Avengers.
Now, Iron Man 3 will kick off the next round of Marvel films. Gwyneth Paltrow, Don Cheadle, Ben Kingsley (The Dictator), Guy Pearce, Rebecca Hall, and James Badge Dale also star.
Iron Man 3 is directed by Shane Black and will hit theaters May 3, 2013. Stay tuned for the first trailer and poster, coming soon!