A group of Nazis taking part in a secret space program fled to outer space in the waning moments of World War II. Now, they are returning to take control of Earth in the comic sci-fi action film Iron Sky.
Movie Fanatic is excited to announce our exclusive Iron Sky giveaway! One lucky winner will receive an Iron Sky prize pack that includes a copy of the DVD or Blu-Ray, and a limited edition frisbee. Scroll down to find out how to enter!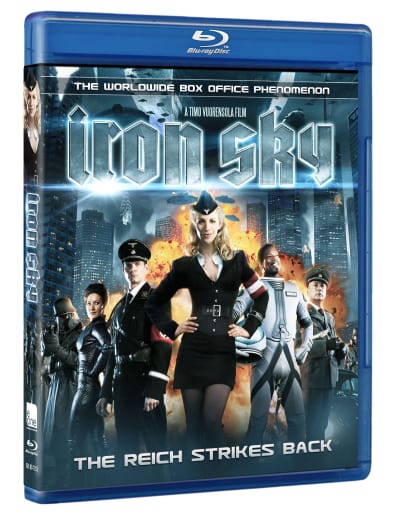 Iron Sky creates an alternate sci-fi universe in the wake of World War II. What is your favorite World War II movie?

All you have to do to win is...
1. FOLLOW @MovieFanatic on Twitter.

2. RETWEET this tweet along with the title of your favorite movie about WWII. Make sure you include "@moviefanatic" and a link to this post in your tweet, so we can see it.
Be sure to follow us so we can contact you if you're the winner. One lucky winner will be selected at random on Tuesday, October 9. Good luck!