Warner Bros. is moving forward with The Justice League movie, with an eye towards a Summer 2015 release, according to an article in the LA Times. If that season and year sound familiar, it's because The Avengers 2 has a release date of May 1, 2015.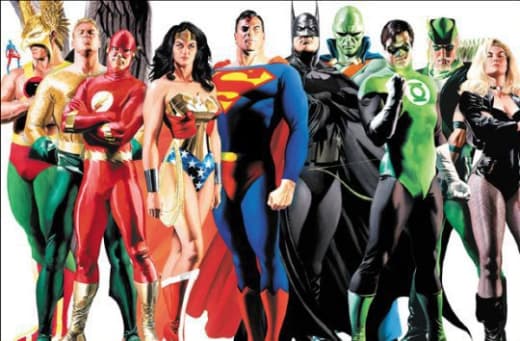 A draft of the script has been written, and is rumored to include Batman, Superman, Green Lantern, Wonder Woman and The Flash. Whether or not the film will tie into the worlds of the upcoming Man of Steel, Christopher Nolan's Batman series that culminated in The Dark Knight Rises remains to be seen.
The studio does, however, plan to use the film as a springboard for individual superhero franchises, much in the way Disney has down with The Avengers.
A director has yet to be attached to the DC Superhero Team, though names like Ben Affleck and The Wachowskis have been thrown around. Who would you like to see direct the film? Let us know in the comments section below!