Les Miserables Drops a New Character Poster: Russell Crowe as Inspector Javert
by Micah J Gordon at . Comments
Following yesterday's Les Miserables Hugh Jackman poster, Universal has just released a second character poster, featuring Russell Crowe as Inspector Javert. Have a look: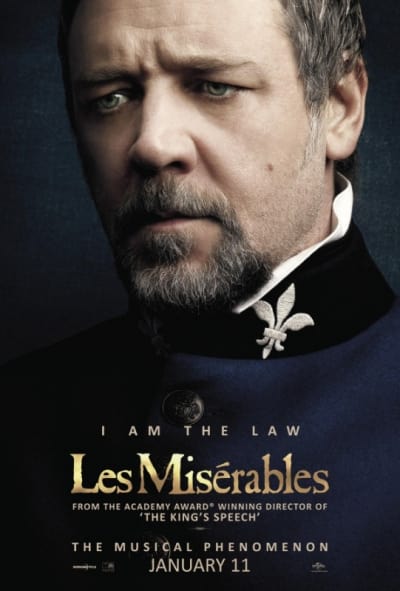 The film is based on the stage musical, which in turn is based on the novel by Victor Hugo. It follows an ex-prisoner named Jean Valjean, on the run from Crowe's Javert during the June Rebellion in Paris.
Anne Hathaway (The Dark Knight Rises), Amanda Seyfried, Samantha Barks, Sacha Baron Cohen (The Dictator), and Helena Bonham Carter also star.
Les Miserables is directed by Tom Hooper. It premieres December 25.