Hugh Jackman (The Wolverine) stars as Jean Valjean in this new character poster for Les Miserables. Have a look: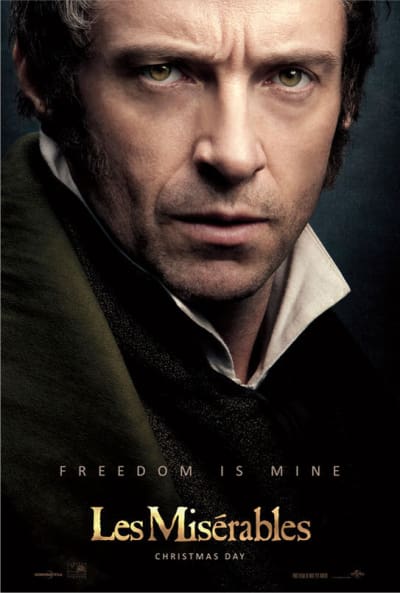 Les Miserables is based on the stage musical, which in turn is based on the novel by Victor Hugo. The film follows Valjean, an ex-prisoner in pursuit by Inspector Javert, played by Russel Crowe, who has taken under his wing the orphaned girl Cosette, played by Amanda Seyfried.
Anne Hathaway (The Dark Knight Rises) stars as Fantine, with Samantha Barks, Eddie Redmayne, Sacha Baron Cohen (The Dictator), and Helena Bonham Carter also starring.
Les Miserables is directed by Tom Hooper. It will premiere Christmas Day.