We appeared to have hit a nerve with our latest Movie Fanatic Round Table question. Since many of us bringing the best in movie news to you across the globe usually see movies well before they're released, if the calendar starts to get to the later months… there are fewer opportunities for us to get giddy like a school kid in anticipation for a new and exciting film for 2012.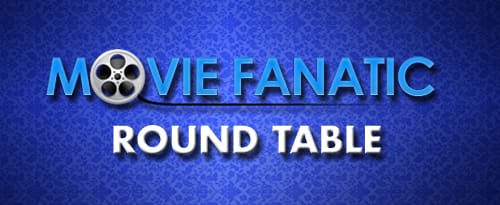 We asked several of Hollywood's most astute reporters to name the one film, no exceptions, that they are looking forward to over all others that they have not yet seen. Rarely is the discussion so tough to come to a conclusion for each journalist asked.
That speaks volumes about what is coming your way moviegoers!
Ryan Downey, MTV.com
I'm very much looking forward to
Skyfall
. The franchise looked to be in trouble for a minute with all of the behind-the-scenes problems. I really wanted to see Craig in the role again. I absolutely loved
Casino Royale
, like most people, and I enjoyed
Quantum of Solace
although it wasn't as strong. I'd really like to see him in the tux as least one more time. I just read an in-depth
Vanity Fair
article about the making of
Dr. No
, which included the character's long trip from the page to the screen. It got me even more excited. My birthday is in November and I always associate Bond with Thanksgiving, family, my birthday... It's really just a very special series for me, even at its worst. I enjoyed the campiest of Roger Moore's movies and even appreciated the sheer absurdity of Pierce Brosnan's invisible car. I've argued with people about
License to Kill
, because I feel that it's not only a very good Bond film, but sort of a precursor to the type of Bond we have now. See you soon,
Skyfall
!
Eric Eisenberg, CinemaBlend.com
My most anticipated movie for the rest of 2012 remains what it was on January 1:
Django Unchained
. While I know there have been some speed bumps that the film has had to overcome during production, there have been few directors, if any, who have been more consistent in the last two decades than Quentin Tarantino, and even if it ends up being one of his weaker efforts, by the standard that he's created it will still be better than 90-percent of everything else that's out there. Everything I've seen from
Django
thus far, from the trailers to the eight minute sizzle reel that was shown at Comic Con, has been fantastic and I can hardly wait to see the full thing.
Joel D. Amos, MovieFanatic.com
One tough question... for me, there has to be a final four:
Skyfall
,
Django Unchained
,
The Hobbit
and
Cloud Atlas
. We've already seen
Argo
, which has got to be one of the fall's best when all is said and done. But given the delay in the production of the latest Bond movie with the MGM troubles, our anticipation for Daniel Craig to suit up and kick Javier Bardem's Bond bad guy butt is too much to resist.
Skyfall
is it! And while we're at it, let's give it up to the
Adele Skyfall theme
!
Ned Ehrbar, Metro World News
This is a tough one for me, with
Skyfall
and
Django Unchained
still on the horizon, but I have to go with
Cloud Atlas
. Everything I've heard about it just makes me want to see it more — and kick myself for missing it in Toronto. I do love me some ambitious filmmaking, and this one looks like it won't disappoint in that regard.
Roth Jennings, AMCtheatres.com
That's tough because I've seen some of the films that I was most looking forward to but have not yet been released. But of those I haven't, I'd have to say it's a toss up between
The Hobbit
and
Cloud Atlas
. And it's equal parts fan anticipation and curiosity for each. I am fascinated to see how the directing trio of Andy Wachowski/Lana Wachowski and Tom Tykwer translate this complex story to the big screen. And I am dying to see how Peter Jackson is going to extend a relatively small novel into three films. I think the first film in the trilogy will give us a great sense of how that will work. I expect both to be visual epics and films that we must see in cinemas. But, as a bit of a tech nerd, I am particularly curious to get a good look at how Jackson utilized the 48fps in
The Hobbit
and I plan to watch the film in that frame rate.