The first of three new art images for Oz: The Great and Powerful has debuted, featuring the Wicked Witch being all wicked-like. Take a look: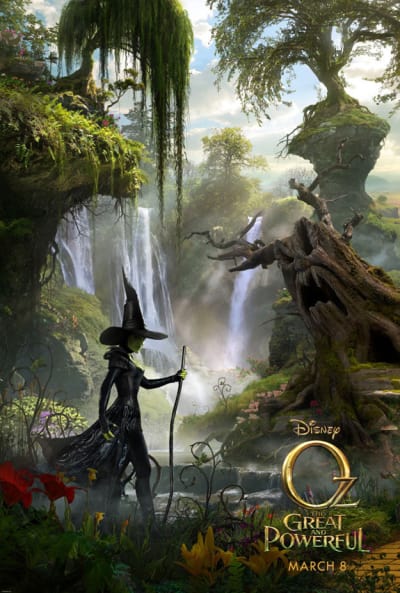 Sam Raimi (The Evil Dead) directs the film, which takes place before the events of The Wizard of Oz, and tells the story of the Wizard's origins. James Franco plays Oscar Diggs, a circus magician who is transported to the land of Oz, where he helps its inhabitants solve their longstanding plight.
Mila Kunis (Black Swan), Michelle Williams, and Rachel Weisz star as the three witches. Zach Braff, Joey King (The Dark Knight Rises), and Bruce Campbell also star.
Oz: The Great and Powerful will premiere March 8.