Movie Fanatic is excited to announce our exclusive giveaway for the new comedy Price Check! The film stars Eric Mabius as a suburban supermarket pricer who develops a relationship with his new boss, played by Parker Posey (Dazed and Confused).
One lucky winner will receive a code to watch the movie on demand at SundanceNOW, before it hits theaters November 16. Scroll down to find out how to enter.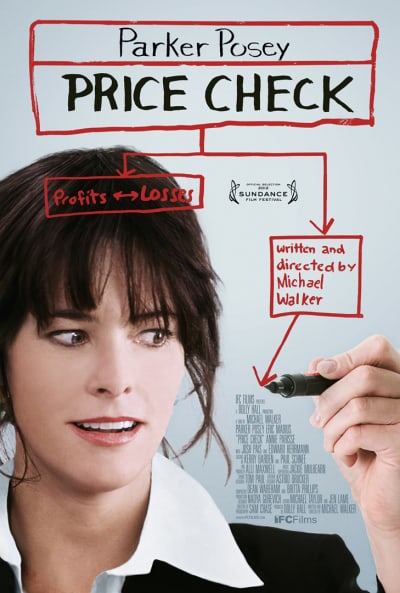 Price Check centers around a working relationship at a run-of-the-mill job. What's your favorite workplace movie?
All you have to do to win is...
1. FOLLOW @MovieFanatic on Twitter.

2. RETWEET this tweet along with the title of your favorite workplace movie. Make sure you include "@moviefanatic" and a link to this post in your tweet, so we can see it.
Be sure to follow us so we can contact you if you're the winner. One lucky winner will be selected at random on Tuesday, October 30. Good luck!