Movie Fanatic is happy to announce our exclusive Ruby Sparks giveaway! Paul Dano stars as a struggling author who imagines his dream girl on the pages of his newest novel, but whose world is turned upside down when the girl comes to life.
Two lucky winners will receive a copy of the Ruby Sparks Blu-Ray DVD. Scroll down to find out how to enter!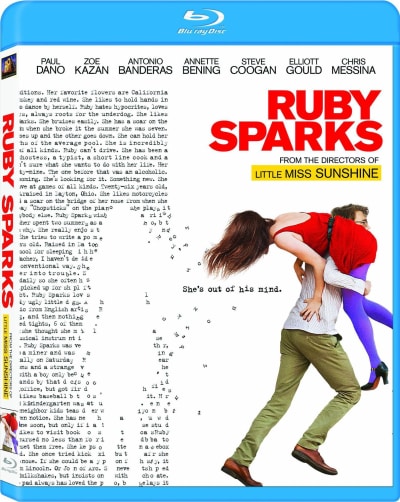 Then, all you have to do to win is...
1. FOLLOW @MovieFanatic on Twitter.

2. RETWEET this tweet along with the title of your favorite film about a writer. Make sure you include "@moviefanatic" and a link to this post in your tweet, so we can see it.
Be sure to follow us so we can contact you if you're the winner. Two lucky winners will be selected at random Monday, November 5. Good luck!