Seven Psychopaths: Martin McDonagh Shares Love of Cinema Criminals
by Joel D Amos at . Comments
As clearly seen in the Seven Psychopaths red band trailer, writer-director Martin McDonagh has a thing for killers. "I guess I share Colin Farrell's character's feelings towards psychopaths and killers in the film," he said to Movie Fanatic recently.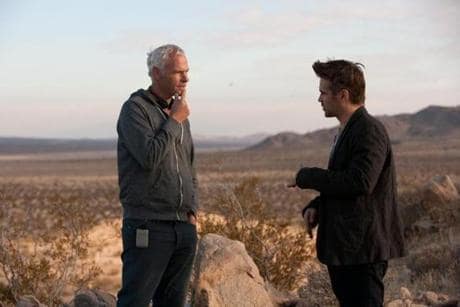 "I know how cinematic they are and how interesting films can be with them, but kind of question the morality of only having films about guys with guns. It's that, playing those two ideas off each other is my interest in them."
Farrell is a screenwriter who is obsessed with writing a movie about the most violent of people (his screenplay shares the title of the actual movie). His best friend, played by Sam Rockwell, is joined by Christopher Walken in the dog-napping business and everybody becomes involved when it's learned that the dog at the center of their latest canine escapade belongs to a psychopath of a gangster, played by Woody Harrelson.
Yet, although the film is about violent people, it is incredibly funny… something truly important to McDonagh to work throughout his story, as seen in his previous work In Bruges.
"I think most of my work is that way. In Bruges was probably more sad and melancholic than this, but it's still hopefully very funny throughout. This was always a black comedy on the page, but I think it's come out as more outrageously funny because of the actors," he said.
"It's the way I kind of think about the world and the way I like to tell stories. I don't think you should get too heavy, but there's enough out there in the world, with violence etcetera, that you should question. So I think that comedy leavens the heaviness of talking about those topics."
The filmmaker has such adoration for the actors he cast in the film, but there was only one that he wrote with someone specifically in mind. "I write with Sam's voice in my head because I love him as an actor, and I love the way he can go from comedy to darkness on a dime," McDonagh said. If you had told him while he was penning Seven Psychopaths that he would be working with legends… McDonagh would have scoffed.
"I never dreamed I'd be in a place where I'm doing a film with Christopher Walken or Tom Waits or Harry Dean Stanton, even."
As we stated in our Top 10 Christopher Walken Movies, the actor gives his best performance in McDonagh's film and the director marveled at how Walken took the dialogue he wrote and sent it to a whole new stratosphere of resonance.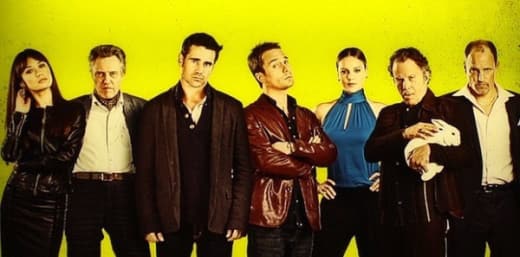 "It's the periods and the commas that he forgets about," he said and laughed. "But, conversely, he memorizes the script word for word like six months beforehand. And the words never change, the intonations change, and you can never imagine that a line or a word even could be pounced on in that way, but it's still the words you wrote. So there's a joy and a surprise to all that kind of stuff. He's really the only one in the world that can do that I think."
Above all else, the helmer believes he and his cast enjoyed the making of Seven Psychopaths to no end -- an aspect of the work he hopes will get his ensemble back in front of his camera in the future.
"I think after Bruges I was really happy with how it went, but I did think it was kind of hard work. After this, it felt more fun. We had an awful lot of fun on Bruges too. But I feel like I love working with these actors," McDonagh said. "I couldn't have dreamed working with these kinds of actors. And now I know them and they like how it's turned out, so I know that they'd be happy to come back and do more stuff with me."