Daniel Craig is so James Bond and we could not be more thrilled that he is finally back in the role that made him famous. Bond and his Skyfall Bond girls may not land in theaters until November 9, but IMAX theaters will show the first ever film shown on IMAX the day before. In honor of the IMAX release, Sony has dropped a Skyfall IMAX poster that is honestly... impeccable. Craig has long captured the best of all previous Bonds and that is on full display with his stance and glare in the new IMAX poster.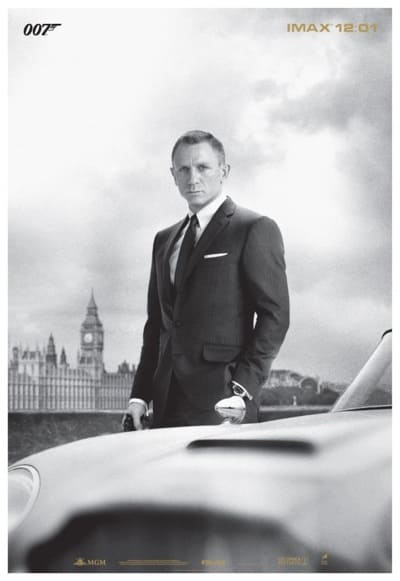 The latest installment of the Bond franchise is the series' twenty-third and from initial reactions... it is one of its best! The cast includes some serious acting heavyweights including Oscar winner Javier Bardem as the bad guy and Oscar nominee Ralph Fiennes as a potential replacement for M?
We've heard the Adele Skyfall theme, now we need to see the movie!