It's long been rumored that Adele was recording the Skyfall theme and today the singer released a sneak peek of the big theme song. The multiple Grammy winner tweeted a photo of the song credits that featured her moniker front and center. A snippet of the track has been released (check it out below) and all we have to say is: We want more!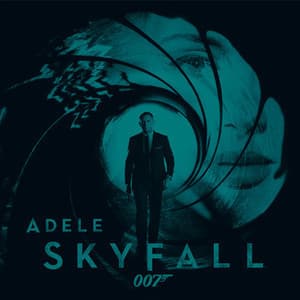 Adele could not have been a better choice to put her unique and soaring vocals to work for the James Bond franchise that finally sees Daniel Craig back as Bond when the film lands November 9.

The most notable thing for Movie Fanatic that arises from the track's tease is the swelling Bond theme that is subtly used in the background at about the 1:05 mark of the track.

Is it us, or does Adele possess the pipes that recall another Bond singer… Shirely Bassey and her iconic Goldfinger? Let us know what you think of the Adele track below.
"I was a little hesitant at first to be involved with the theme song for Skyfall," Adele said in a press release. "There's a lot of instant spotlight and pressure when it comes to a Bond song. But I fell in love with the script and Paul (Epworth) had some great ideas for the track and it ended up being a bit of a no-brainer to do it in the end. It was also a lot of fun writing to a brief, something I've never done, which made it exciting."