There is huge news out of the production world today as Walt Disney acquired Lucasfilm Ltd. The deal brings the Star Wars franchise into the same family that also includes Marvel and Pixar, further widening Disney's grasp on the entertainment industry.
But it also means something else monumental: Now Disney can make new Star Wars movies. And, of course, they're going to.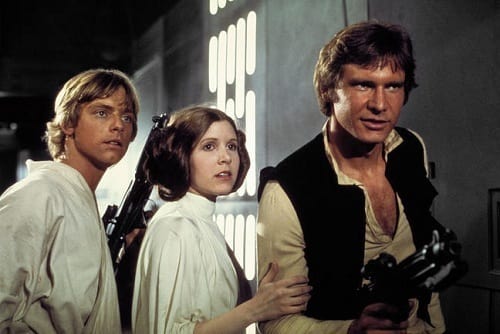 Lucasfilm President Kathleen Kennedy, now acting under the Disney umbrella, will produce Star Wars Episode VII, with George Lucas serving as a creative consultant. The film is being planned for a 2015 release, with further continuation of the franchise planned for the future.
There is no word on what the next installments of the Star Wars franchise will look like regarding cast, plot, characters, or timeline. How do you take this news? Is Star Wars in good hands over at Disney? Does what they've done with the Marvel Universe give you some hope for a new series of Star Wars films? Or should they just leave well enough alone?
Give us your thoughts in the comments section below! And be sure to check out a series of videos of Lucas discussing the Disney deal.