A new poster from New York Comic Con has hit the internet for Texas Chainsaw 3D. Take a look: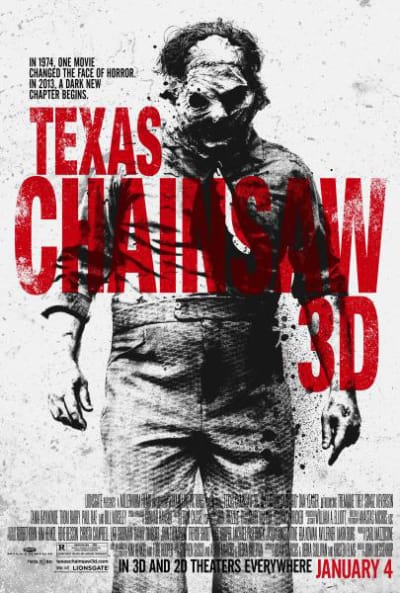 The seventh film in the horror franchise picks up after the events of the original film, The Texas Chainsaw Massacre (which is competing in our Tournament of Movie Fanatic Horror Bracket to find the best horror movie ever). It finds a young woman who inherits a mansion from a grandmother she never knew about, only to discover that Leatherface resides there.
Alexandra Daddario, Tania Raymonde, Trey Songz, Gunnar Hansen, and Richard Riehle star.
Texas Chainsaw 3D premieres January 4, 2013. Watch the Texas Chainsaw 3D trailer for a preview.