Ugh, moms, right? Always pinching faces despite our disapproving expressions. That's what's happening in the first poster for The Guilt Trip, though by all accounts Seth Rogen (Superbad) should be watching the road. Take a look: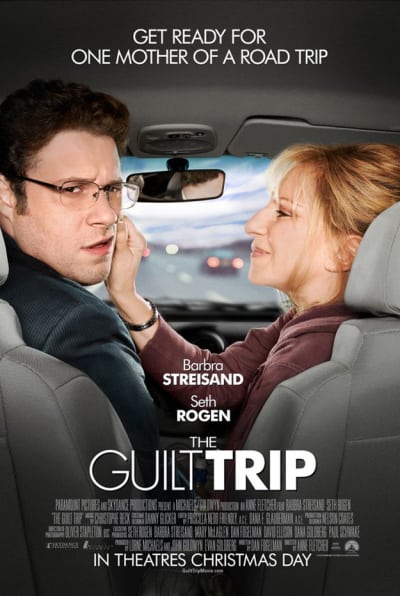 Rogen stars as Andy, a man who takes his mother, played by Barbra Streisand, on a road trip with him as he attempts to sell a new product and reunite her with a lost love. Adam Scott (Bachelorette), Yvonne Strahovski, Colin Hanks, Brett Cullen, Casey Wilson, and Dani Pudi also star.
The Guilt Trip was written by Dan Fogelman, with Anne Fletcher directing. Catch it in theaters Christmas Day, and check out the first The Guilt Trip clip for a preview.