Oh man that ranger is so lone. Except his sidekick Tonto. He's right there by his side all the time. Let's go with the Lone-ish Ranger.
Take a look at the first poster for the upcoming adaptation of the classic TV and Radio show The Lone Ranger: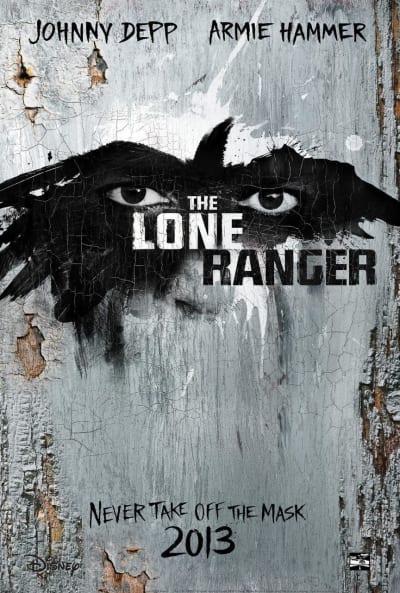 The man with the coolest name ever, Armie Hammer (The Social Network), stars as the most famous non-Zoro non-Batman masked hero. Johnny Depp (Pirates of the Caribbean: On Stranger Tides) plays Tonto.
William Fichtner, Ruth Wilson, James Badge Dale, Tom Wilkinson, Barry Pepper, and Helena Bonham Carter also star. Take a look at yesterday's batch of The Lone Ranger stills for more.