We've got a batch of new stills from The Lone Ranger! Take a look: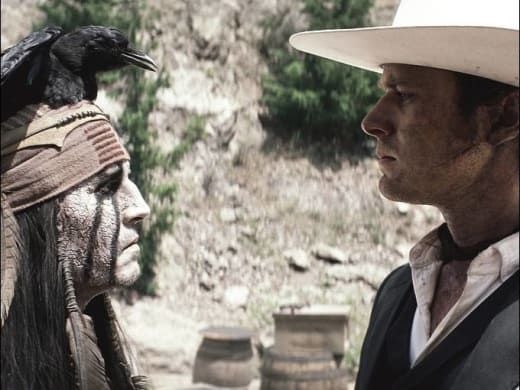 Armie Hammer (The Social Network) stars as John Reid, the hero from the classic TV and Radio show, with Johnny Depp (Dark Shadows) as his Native American sidekick Tonto. William Fichtner, Ruth Wilson, James Badge Dale, Tom Wilkinson, Barry Pepper, and Helena Bonham Carter (Les Miserables) also star.
Jerry Bruckheimer produces, with Gore Verbinski directing. The Lone Ranger will hit theaters July 3, 2013.