Four new character posters have dropped for The Paperboy, featuring the cast at their most 60's. Check them out (click thumbnails to enlarge):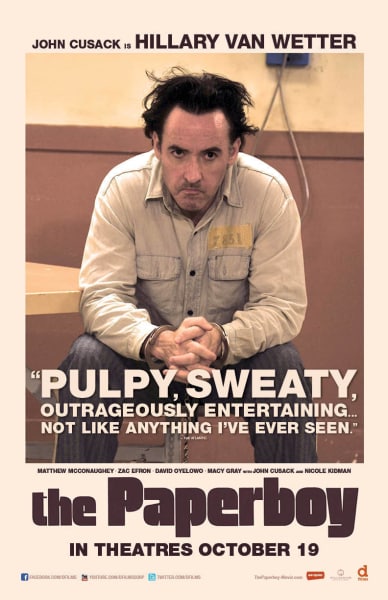 The Paperboy stars Matthew McConaughey (Magic Mike) as a reporter who who investigates a murder with his brother, played by Zac Efron (The Lucky One). Together, they attempt to exonerate a man on death row.
John Cusack plays the accused murderer, with Nicole Kidman, Macy Gray, Scott Glenn, and David Oyelowo (Lincoln) also on board.
Lee Daniels directs the film, which is based on the book by Pete Dexter. It will premiere October 5.