It seems as if Winona Ryder has been a Hollywood stalwart forever. But, there was a time when she had made only a couple of small films and Frankenweenie director Tim Burton wanted to meet her for a little film called Beetlejuice that would forever change her life and firmly plant her on the A-list.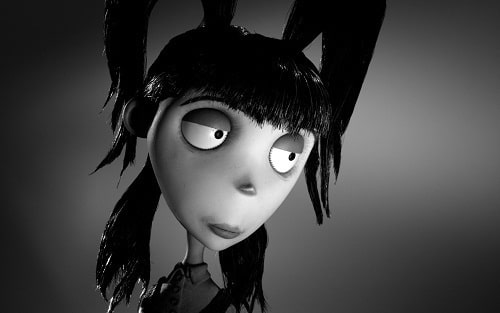 Ryder lived in the Bay Area of California and would only drive to Los Angeles with her parents if it was a part that interested her. She admits in our Movie Fanatic interview that some perceived her as off-putting because of that fact.
"I didn't live in L.A. My parents would have to drive to L.A. for me to go audition. People thought somehow that I was very picky, but it was really just this drive. We couldn't do it, but when I got the
Beetlejuice
script, I was like, 'Oh, please can we go?'" Ryder recalled.
She went to the studio lot where she was to audition and met this unassuming man in the lobby and simply began chatting about pop culture and life. Little did she know, it was Burton.
"This guy came up and we were talking about music and movies, just talking for like twenty-five minutes. Then I was like, 'Am I in the right building because do you know when this Tim Burton guy is coming?' He was like, 'Oh, that's me.' I said, 'What?'" she said and laughed.
"I had no idea at that age that a director could be someone that I could hang out with. I was very young and directors were more authority figures. I thought he was a messenger from the art department or something."
She recalled how they were both dressed in black and Ryder found a kindred spirit in Hollywood that would eventually launch her career. "I don't know what kind of roles I would've gotten if I hadn't done that movie. I felt a very strong bond with him."
Ryder would then star in Burton's
Edward Scissorhands
, a movie that has a special place in her heart for several reasons. "That is one of my favorite films to watch, even regardless that I'm in it. It's just so beautiful," Ryder said.
Decades later, Ryder is sitting with Movie Fanatic at Disneyland and we're talking about her latest collaboration with Burton,
Frankenweenie
. She was all too honored to appear in the director's labor of love… a film he first conceived as a short film while still an animator at the Mouse House.
"I feel so much gratitude, but also just tremendous love for him. He's changed my life, in a real personal way and in a professional way," Ryder added. "He has such a strong vision. I think back to
Beetlejuice
and how it really was his vision. I just feel so lucky that I got to be a part of his world… to this day."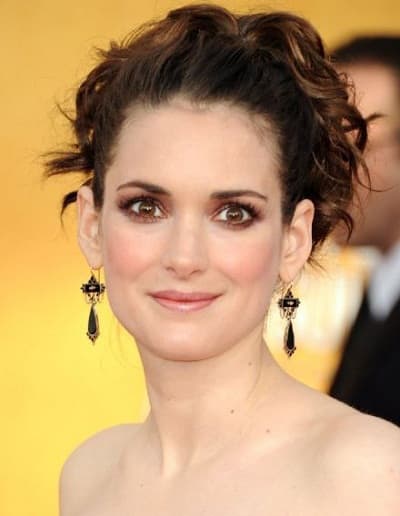 After witnessing the majesty of
Frankenweenie
, the actress could not be more thrilled to continue to be a part of the Burton landscape. In the film, there is a moment when Martin Landau's science teacher speaks about his students using more than their minds to answer the world's questions.
"I was so moved by the scene where Martin says that science is up here (
points to her head
), but it's also here (
points to her heart
)," Ryder said. "It can be used for great things and not so great things."
Ryder asks us to think of a world where Burton never picked up his camera and how empty it would be. "Tim's vision invites us in, in such a warm, interesting way. He's not like anybody ever. Can you even imagine what Hollywood would be like without Tim? He is an original," she said.
"There has been a lot of people that have been inspired by him. But before him, there was no one like him. Actors love him because he's not just a visual guy. Like I say, he has so much heart."