The poster has dropped for Marlon Wayans' new movie A Haunted House. The comedy spoofs found-footage horror films, like the recently released Paranormal Activity 4. Check out the poster: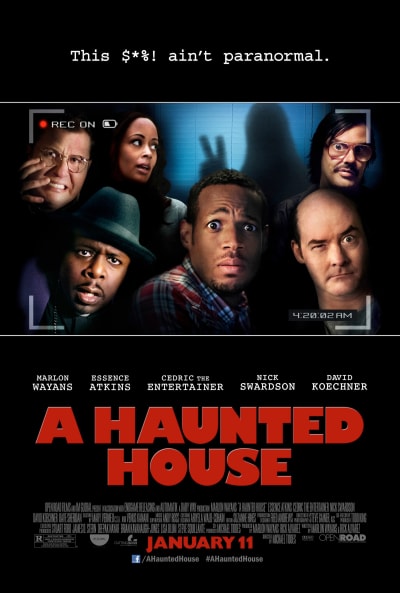 Wayans stars as Malcom, a man who moves into a new house with his wife Kisha, played by Essence Watkins. When they find out the house is haunted, Kisha becomes possessed by a demon, causing Malcom to seek out the help of various professionals.
Nick Swardson, David Koechner (Anchorman), and Cedric the Entertainer also star.
A Haunted House will premiere January 11, 2013. For more, check out the A Haunted House trailer.