Autumn/Winter is Oscar Season, and with lots of best picture buzz surrounding the likes of Argo and Skyfall, the submissions for best animated feature are in! 21 films submitted for consideration at the 85th Academy Awards.
Not all of the submissions have yet to meet their qualifying theatrical runs, though they have until the end of the calendar year to do so. According to Academy rules, if 16 or more qualifying films are submitted, the field of nominees will include five films. If less, then the field is reduced to three.
Scroll down for the full list of submissions below, and let us know which film you think should win the Best Animated Feature award in the comments section below!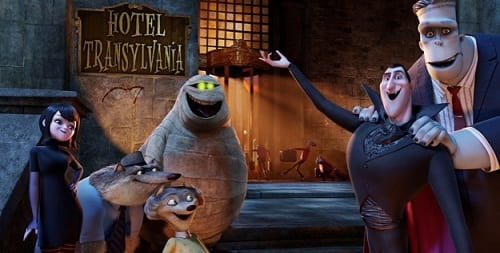 Adventures in Zambezia
Brave
Delhi Safari
Dr. Seuss' The Lorax
Frankenweenie
From Up on Poppy Hill
Hey Krishna
Hotel Transylvania
Ice Age Continental Drift
A Liar's Autobiography: The Untrue Story of Monty Python's Graham Chapman
Madagascar 3: Europe's Most Wanted
The Mystical Laws
The Painting
ParaNorman
The Pirates! Band of Misfits
The Rabbi's Cat
Rise of the Guardians
Secret of the Wings
Walter & Tandoori's Christmas
Wreck-It Ralph
Zarafa