A new Beautiful Creatures character poster has dropped, featuring Alice Englert as Lena Duchannes, doing her best duckface. Take a look: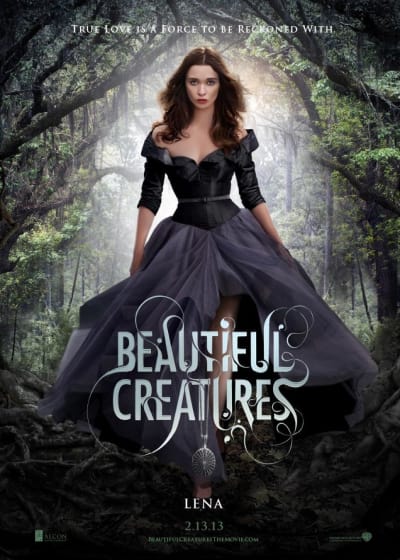 Lena is a new girl in town, who instantly captures the attention of local boy Ethan Wate, played by Alden Ehrenreich. What Ehrenreich doesn't realize is that Lena belongs to a race of witches called Casters, and on her upcoming 18th birthday, her fate will be decided for the side of good or evil.
Emma Thompson (Brave), Jeremy Irons, Emma Rossum, Viola Davis, and Thomas Mann (Project X) also star. The film is based on the young adult novel by Kami Garcia and Margaret Stohl.
Richard LaGravenese directs the film, which hits theaters February 13, 2013. Watch the Beautiful Creatures trailer for a closer look.