Thanksgiving is about family, friends, food, and an extra-long weekend at the box office. Breaking Dawn Part 2 took full advantage of the holiday weekend, scoring big in its second weekend. Kristen Stewart, Robert Pattinson, and Taylor Lautner earned $64 million over the five-day period to take first place in the box office.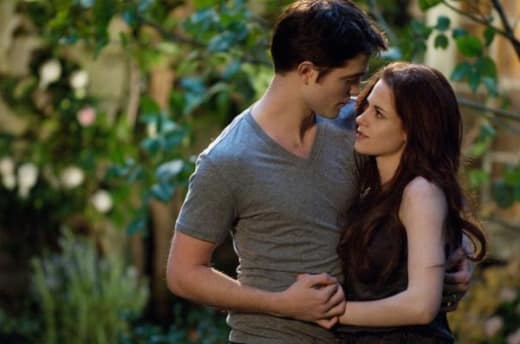 Skyfall repeated a second-place performance in its third week. The newest Bond film took in $51.1 million for the five-day, bringing its total domestic gross to $221.7 million.
Preserving the top 3 from last week, Lincoln remains in third place. Steven Spielberg's presidential biopic grossed $34.1 million in its third weekend in theaters.
Two premiering films, Rise of the Guardians and Life of Pi, round out the top five. The films took in $32.6 million and $30.2 million, respectively.
Box office top 10:
1. Breaking Dawn Part 2, $64 million
2. Skyfall, $51.1 million
3. Lincoln, $34.1 million
4. Rise of the Guardians, $32.6 million
5. Life of Pi, $30.2 million
6. Wreck-It Ralph $23 million
7. Red Dawn, $22 million
8. Flight, $11.4 million
9. Silver Linings Playbook, $5.9
10. Argo, $5.1 million