Captain America: The Winter Soldier Signs Frank Grillo for the VIllain Crossbones
by Micah J Gordon at . Updated at . Comments
Frank Grillo has signed on to play the villain Crossbones in Captain America: The Winter Soldier. The character is a former gang leader who goes on to work as a henchman for Red Skull.
In the comics, Crossbones is responsible for the death of Captain America, though we're guessing it's unlikely that this storyline comes in to play for the second film.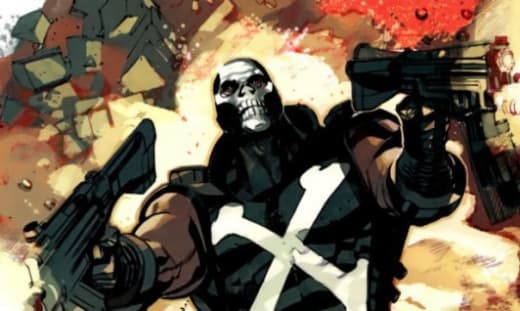 Grillo had a very busy 2012, appearing in The Grey, End of Watch, and Lay the Favorite, with a role in the upcoming Bin Laden assassination movie Zero Dark Thirty.
Chris Evans returns as Captain America, with Sebastian Stan, Samuel L. Jackson, Cobie Smulders, Anthony Mackie and Scarlett Johansson also reportedly starring, some of whom appeared in The Avengers with Evans. Anthony and Joe Russo direct The Winter Soldier, which is slated for release April 4, 2014.