Django Unchained Gets a New Poster: Life, Liberty and the Pursuit of Vengeance
by Micah J Gordon at . Comments
A new poster for Django Unchained has dropped over at Yahoo! Movies, though frankly it's not as cool as the Django Unchained international poster that dropped last month.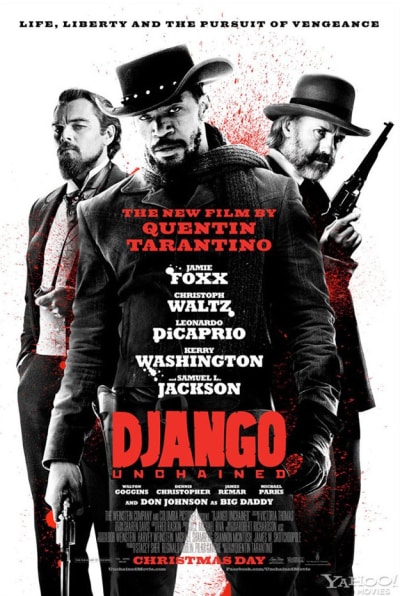 Jamie Foxx stars as Django, a slave freed by bounty hunter Dr. King Schultz, played by Christoph Waltz, to help him find a ruthless gang. If he completes the task, Schultz promises to free Django's wife Broomhilda from the plantation owner Calvin Candie, played by Leonardo DiCaprio.
Kerry Washington, Walton Goggins, Don Johnson, Anthony LaPaglia, RZA, Jonah Hill, and Samuel L. Jackson (The Avengers) also star. Quentin Tarantino directs the film, which will hit theaters December 25.