Take a long hard look at your life. What's missing from it? I'm going to guess it's Quentin Tarantino's mug hanging out on your desktop. I can fix that.
A whole slew of Django Unchained wallpapers have dropped. Take a look (click thumbnails to enlarge):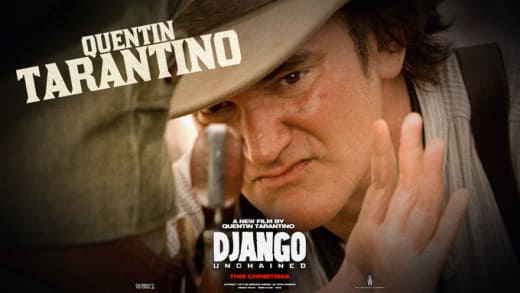 Tarantino's latest stars Jamie Foxx (who may play Electro in The Amazing Spider-Man 2) as Django, a slave freed to help find the men being sought by bounty hunter Dr. King Schultz, played by Christoph Waltz
On the way, they stop by the plantation of Calvin Candie, played by Leonardo DiCaprio (Inception), in order to free Django's wife Broomhilda, played by Kerry Washington. Samuel L. Jackson, Walton Goggins, Don Johnson, Anthony LaPaglia, and Jonah Hill also star.
Catch the film in theaters Christmas Day. For more, check out the Django Unchained trailer.