The new teaser poster for the Evil Dead remake boasts that it's the most terrifying film you will ever experience. Um, have they not heard of Jack and Jill? Check out the new poster: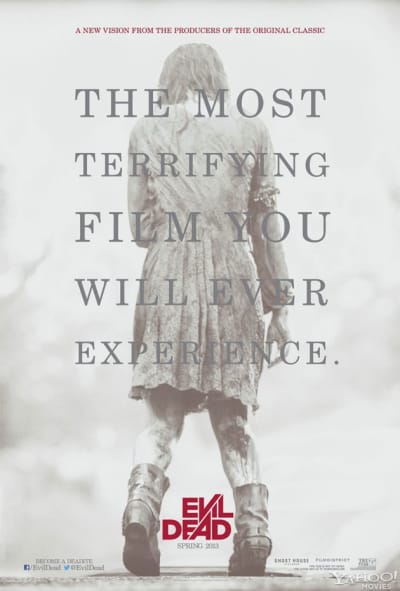 Jane Levy (Fun Size), Jessica Lucas, Shilo Fernandez, and Lou Taylor Pucci star as a group of kids who travel to a cabin in the woods. There, they find the Book of the Dead and accidentally unleash an evil demonic force.
The remake of the 1981 Evil Dead film is produced by original director Sam Raimi and original star Bruce Campbell. Juno screenwriter Diablo Cody provided a rewrite for the script.
Evil Dead will hit theaters April 12, 2013.