Gangster Squad has released eight new character posters. Click the thumbnails to enlarge: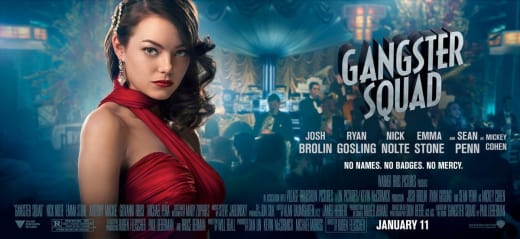 Sean Penn stars as Mickey Cohen, a real-life East Coast gangster who moves to Los Angeles to take over the city. The LAPD assembles a squad of cops who subvert the law in order to defeat Cohen and his men.
Ryan Gosling (Drive), Nick Nolte, Anthony Mackie, Josh Brolin, Giovanni Ribisi, Michael Pena, and Emma Stone (The Amazing Spider-Man) also star.
Zombieland director Ruben Fleischer helms Gangster Squad. Catch the film in theaters January 11, 2013.