A new poster has dropped for the upcoming comedy Identity Thief. The film stars Jason Bateman as Sandy Bigelow Patterson, a man whose identity is stolen by a woman across the country, played by Melissa McCarthy (Bridesmaids).
After he decides to go after the con artist, Sandy realizes just how hard it can be to get your name back. Check out the poster below: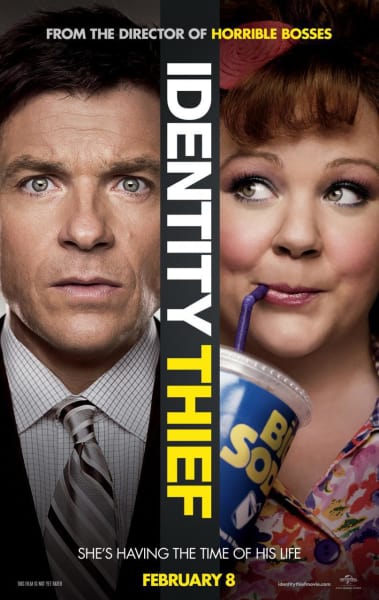 Amanda Peet, Jon Favreau (who we think would make a great Star Wars Episode 7 director), Genesis Rodriguez, Jon Cho, and T.I. also star. Seth Gordon directs, with a script by Craig Mazin.
Identity Thief will premiere February 8, 2013. Watch the Identity Thief trailer for more.