Warning: This whole post is sort of a The Dark Knight Rises spoiler. Okay, did the one guy who doesn't know leave? Cool, then we can talk about it.
After the ending of TDKR suggested Joseph Gordon-Levitt's Robin is in a perfect position to take over as the new Batman, creating a cohesive DC film universe that hasn't really existed before, and making the absolutely ridiculous ending at least somewhat palatable, Christopher Nolan denied that there are any plans to proceed with that arrangement. It was just a fun little thing he threw in there to, you know, make us forget the ridiculous thing we just saw in relation to the ridiculous thing we were about to see.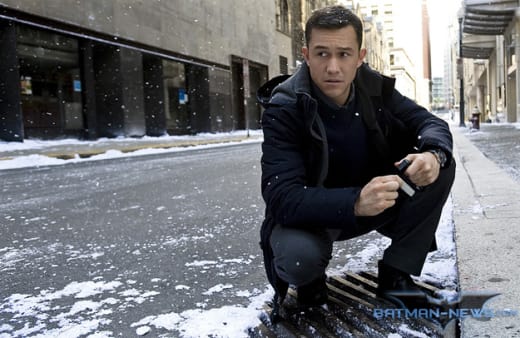 Now, a really interesting rumor is circulating the internet that says JGL may indeed be in multi-picture talks to play the Caped Crusader. According to Motion Captured, Warner Bros. is close to securing Gordon-Levitt in the role for the upcoming Justice League movie. Of course, that doesn't mean that Nolan was lying to us, just that Warner Bros. subsequently saw an opportunity and seized it.
MC goes on to speculate that, since The Justice League is still many years away, Warner may be planning to give Gordon-Levitt a little introductory cameo in Man of Steel. While it was previously denied that Henry Cavill's Man of Steel Superman would be the same as the Justice League Superman, that now appears to be very likely.
So could Warner Bros. introduce us to their DC universe as early as next year? Right now it's just a speculation on a rumor, but we think it makes some sense. Let us know what you think in the comments section below!