Jurassic Park is being re-released in 3D! Check out the poster and the trailer for the event below: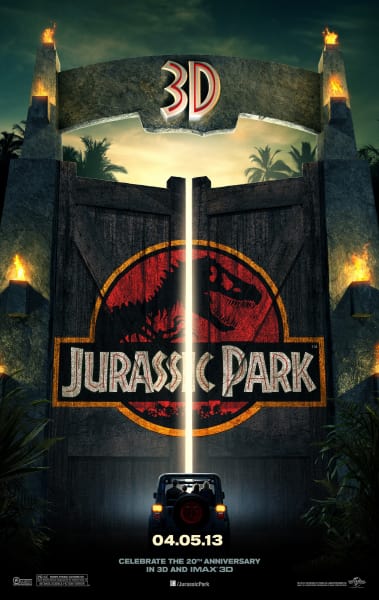 Steven Spielberg's massively successful dinosaur film revolutionized CG in its 1993 release. Now, it's getting updated to conform to the latest film trend: 3D.
Billionaire John Hammond, played by Richard Attenborough, has discovered how to create living dinosaurs cloned from prehistoric DNA. When he invites three scientists, played by Sam Neill, Laura Dern, and Jeff Goldblum, to certify his creations as safe before opening a new theme park to the public, the dinosaurs get loose and cause terror on the island.
Bob Peck, Wayne Knight, and Samuel L. Jackson (The Avengers) also star.
Jurassic Park 3D will hit theaters April 5, 2013. Meanwhile, Spielberg's newest film Lincoln premieres November 16.