The first still for the upcoming film Last Vegas has dropped, featuring they key cast in front of an altered Vegas sign. Take a look: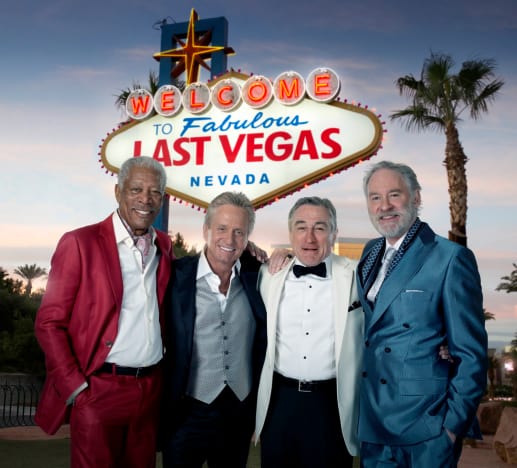 Like a much, much, much older version of The Hangover, the film stars Morgan Freeman, Michael Douglas, Robert De Niro, and Kevin Kline as four friends in their 70's who head to Sin City for Douglas' character's bachelor party.
Between them, the four actors have accumulated six Academy Awards, with fourteen nominations. Freeman appeared as Lucius Fox earlier this year in the final installment of Christopher Nolan's Batman trilogy The Dark Knight Rises. De Niro, meanwhile, will appear later this year in Silver Linings Playbook.
Last Vegas is currently in production, and will hit theaters late 2013.