After a slew of Les Miserables character posters, including this one of Amanda Seyfried, a new poster has dropped that includes most of the major characters from the film. Take a look: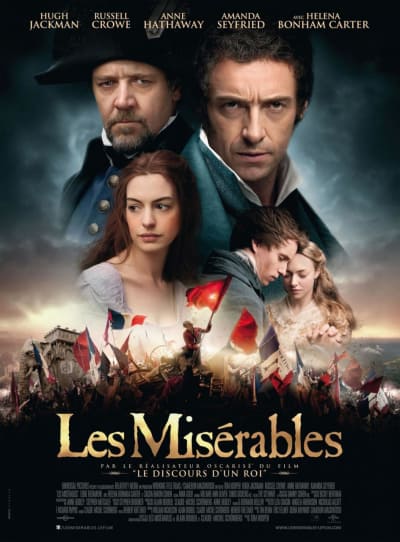 Hugh Jackman (The Wolverine) stars as Jean Valjean, a paroled man on the run from Inspector Javert, played by Russell Crowe. The pursuit consumes both men's lives, culminating in the 1832 June Rebellion in Paris.
Seyfried stars as Cosette, with Anne Hathaway as Fantine. Eddie Redmayne, Sacha Baron Cohen, Helena Bonham Carter, and Samantha Barks also star.
Tom Hooper directs the film, which premieres on Christmas Day. Watch this Les Miserables featurette for an insight into the making of the film.