A new poster for Oz: The Great and Powerful has dropped, featuring the flying monkey and some other classic fantastical characters.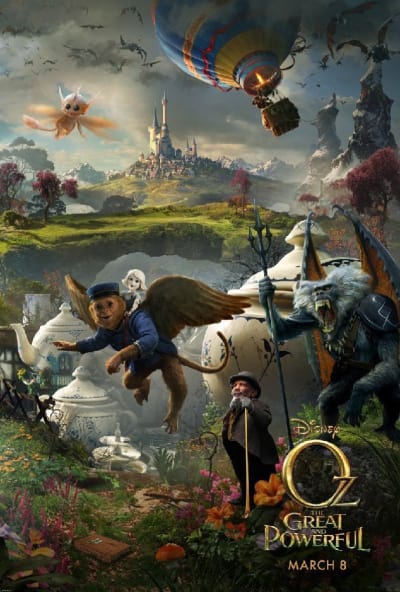 James Franco (Pineapple Express) stars as Oscar Diggs, a circus magician who is magically transported to the land of Oz. There, the inhabitants suspect he is the great wizard that they have been expecting, though the three witches, played by Mila Kunis, Michelle Williams, and Rachel Weisz, suspect otherwise.
Zach Braff, Bruce Campbell, Abigail Spencer, and Joey King (The Dark Knight Rises) also star.
Sam Raimi directs the film, which hits theaters March 8, 2013. Check out some awesome new Oz: The Great and Powerful stills to get another look at the scenery of Oz.