ParaNorman co-director and writer Chris Butler was joined by Sam Fell, the film's co-director, as the two sat down for an exclusive interview with Movie Fanatic to celebrate the stop motion animation film's arrival on Blu-Ray and DVD.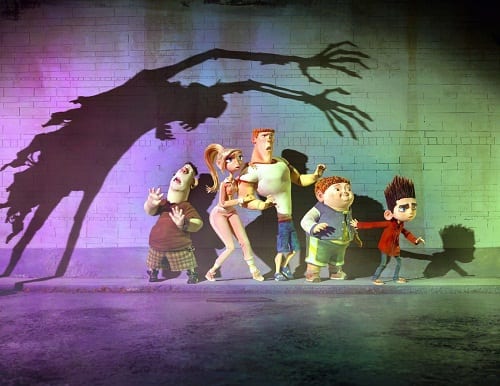 Butler and Fell talk about the new power of the stop motion animated form -- something they first explored with
Coraline
-- and with its use of 3D technology, how it has the power to make the audience feel every movement in the delicate art form. As we stated in our
ParaNorman review
, their latest is pure stop motion magic.
Movie Fanatic:
Why do you think that stop motion animation and 3D work so well together?
Chris Butler:
Coraline
kicked the medium to a new level. It was a game changer. It was the first stop motion 3D movie and showed that it's not a gimmick. It opens up a window to the world. It was always so tangible, you felt like you could grab those things onscreen. But now with 3D, it's a perfect marriage.
Sam Fell:
Good 3D helps further the illusion that these things are real. 3D and stop motion just cement the fact that it isn't an illusion.
Movie Fanatic:
Do you think now is one of a golden age for stop motion? With
ParaNorman
and
Frankenweenie
out in the same year, it seems the subgenre is pushing the envelope.
Chris Butler:
I think creatively it is. More and more people, creatively, are getting into stop motion. The stories they are telling, that to me is very exciting and it has never been that exciting. If you look at any of the stop motion projects this year, they are so different in tone, design, sensibility and that's really encouraging. What we want is for it to be embraced commercially as well.
Sam Fell:
That's a tough thing to crack [commercial success]. It's interesting, generally in culture, I don't think it's reached its saturation point but the digital thing -- for a while it was the most amazing thing we'd ever seen. It's become the norm now. It's like the Gap or Starbucks. We're like the little shop around the corner.
Chris Butler:
I think people like the handmade. I think that's the trend now with animation.
Movie Fanatic:
So much goes into making an animated film, and even more so with stop motion. What does it mean to you guys to have the format of Blu-Ray to give audiences more
ParaNorman
with the extras to show more of what it took to bring the movie to life?
Sam Fell:
I love Blu-Ray. One of the best things about the
Coraline
release was the picture in picture while you are watching the movie where you can see the movie also in base form in the corner. For people who are interested in the medium, that kind of stuff is just wonderful. We have things on the
ParaNorman
Blu-Ray like the feature
This Little Light
, which traces a tiny prop that you see in the movie for a second, but it starts from being drawn to designed to sculpting to finishing to painting to being lit to wired. It's just fantastic.
Movie Fanatic:
So many people do so much work…
Chris Butler:
It's a stupid amount of work. I don't think people realize how much work goes into it.
Sam Fell:
And how much talent.
Movie Fanatic:
Audiences are more astute than ever, yet do you still feel that there are misconceptions out there in terms of stop motion animation? 
Chris Butler:
There are two assumptions that I think people make. One, that everything's done by computer and it's not. And the other is that you populate your movie with objects that are already out there in the world. They're not. Our world is purely designed and they're designed in miniature. Not only are they incredibly small scale and functional for animation, but also they're designed and that means you don't have straight lines. If you have a pencil that is only a few centimeters big in the back of a shot -- that pencil still has to be designed.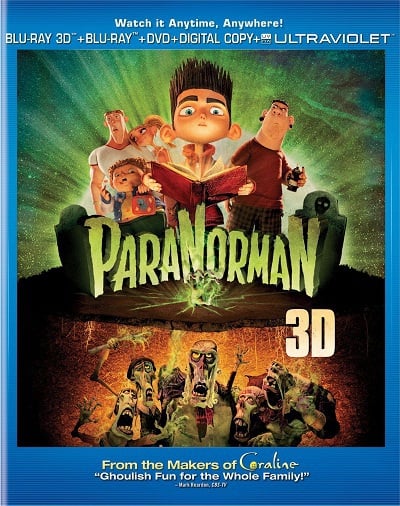 Sam Fell:
We wanted our movie to be unlike any other stop motion movie. So, from the beginning, we created a design code that is different than any other movie. And the characters have to fit that world too.
Movie Fanatic:
Where did your passion for stop motion start?
Chris Butler:
I came from a background of sculpture and kinetic sculpture and in the 1980's, we started getting a lot of Czechoslovakian realist stuff coming in on this new [U.K.] TV channel called Channel 4. That inspired me to make objects move. I was obsessed with making inanimate objects come to life -- and also the alchemy of having stuff change like having eggs turning into moths and stuff like that [
laughs
].
Sam Fell:
I was always a 2D guy. I wanted to work in 2D animation design and storyboarding. But then when I was in college, I got to discover a few other things. One thing that changed my mind, I loved Jiri Barta. He did a short film called
Pied Piper
which was all wood cuts, and the design of that was so starkly brilliant. It wowed me. Then, I got the opportunity to work on Tim Burton's
Corpse Bride
and that was an eye opener to me as a storyboard artist. I loved the limitations that it presented cinematically. If you're working in 2D or storyboarding, you can fly your camera anywhere and that's accepted. That isn't real filmmaking. Whereas
Corpse Bride
, here's your camera in a real space with real characters. You have to know where you're putting it and why. That was brilliant for me. That taught me so much about filmmaking. I pursued that ever since.