We've already seen a batch of Rise of the Guardians character posters, but here's another (click thumbnails to enlarge):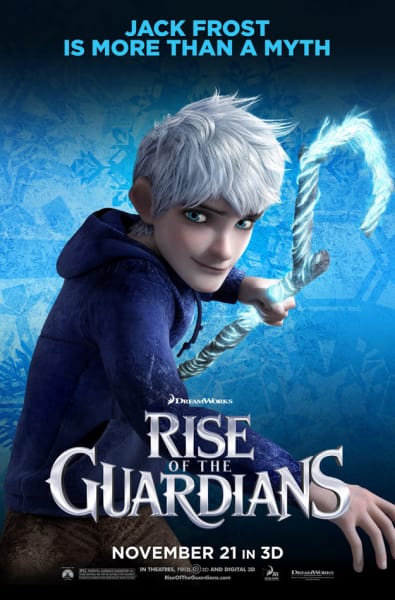 Chris Pine voices the character of Jack Frost, the spirit of winter. When the Boogeyman plunges the world into darkness, Jack must band together with the other Guardians to protect children everywhere.
Alec Baldwin voices Santa Claus, with Hugh Jackman (The Wolverine) as the Easter Bunny, and Isla Fisher as the Tooth Fairy. Jude Law (Sherlock Holmes) voices the Boogeyman, named Pitch.
Rise of the Guardians will hit theaters November 21.