Since George Lucas announced that he was selling Lucasfilm to Disney and that there would be a Star Wars Episode 7, Hollywood has been aflutter as to who should direct the next three films in the iconic series. Movie Fanatic managing editor Joel D. Amos and senior staff writer Micah J. Gordon present our top 5 picks each for who we think should next possess The Force.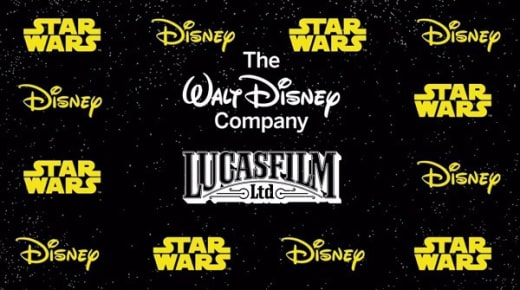 Joel's Picks:
Steven Spielberg:
For a decade, it was thought in
Star Wars
circles that if anyone could pick up the baton from George Lucas, it had to be his good friend,
Steven Spielberg
. Lucas can trust the man and they share similar sensibilities. Plus, with the legend's background in sci-fi, suspense and the work he's done for decades with cinematographer Janusz KamiÅ"ski, imagine the palette they could create with the
Star Wars
world? Spielberg did say he was not interested, but then again…
Duncan Jones:
The son of David Bowie's work on
Moon
was nothing short of spectacular. Duncan Jones has the sci-fi mettle, passion for the series and the eye to give fans of
Star Wars
something truly unforgettable. That universe is so rich with emotional potential that can truly pull an audience beyond sci-fi to the heart of what is sensational cinema.
Brad Bird:
What Brad Bird did, jumping from animation to
Mission Impossible: Ghost Protocol
, proves that he's ready to take another giant step. And what better post-biggest blockbuster of Tom Cruise's career for the director than to step into Lucas' world and bring that nail-biting suspense meets sweeping story he's been doing for years?
David Yates:
The man best known for his work on
Harry Potter and the Order of the Phoenix
through
Harry Potter and the Deathly Hallows Part 2
possesses a unique eye. It would certainly be great to have a director that is classically trained and has brought stellar performances out of young actors for years. Imagine what he could do with a slightly older cast, hungry for pushing the
Star Wars
envelope? Plus, given his adeptness at the fantasy world of magic… could The Force not fit in nicely to his world?
Neill Blomkamp:
District 9
… that's all you have to say. That and what we've seen from
Elysium
… Neill Blomkamp could do things with the last
Star Wars
trilogy that could seriously blow minds. All of the directors on Movie Fanatic's list share one thing and Blomkamp embodies it completely: An eye for the mind-blowingly awesome meets emotional connection to character, something that has been sorely missed in the
Star Wars
world of late.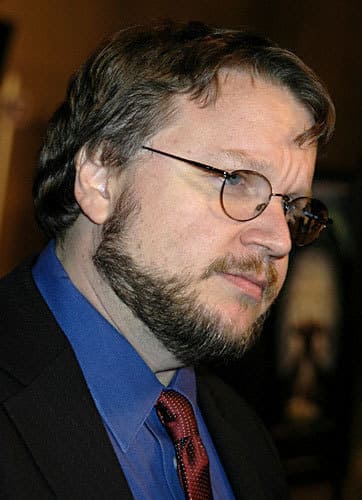 Micah's picks:

Guillermo Del Toro: Disney buying Lucasfilm presents a unique opportunity for the next Star Wars director to really define the style and tone of the new series. Del Toro could be the absolute perfect guy to shake things up a bit. There are plenty of competent directors who could "do Star Wars," but Del Toro could fix everything that was wrong with the melodramatic overly-polished awkwardness of the prequel series, by injecting some childlike wonderment and fantastical playfulness back into the mix. Del Toro was supposed to direct The Hobbit, but left because of timing issues. Perhaps this could be his next Hobbit.

Rian Johnson: The director of the endlessly entertaining, if slightly Wes Anderson-y, con film The Brothers Bloom proved he could do action with this year's Looper. Johnson may be one of those directors who would just "do Star Wars," though he is a performance director with a knack for magical realism who could serve to correct the acting issues from the last series.

Nicolas Winding Refn: Coming off the massive success of Drive, Refn has been connected to a remake of Logan's Run (though that may not happen now that Ryan Gosling has dropped out). Refn is fairly untested in the American market, but a young and exciting director such as him might be perfect to take over for such an old hand. He has proven he can get mind-blowing performances from his actors (see: Bronson--seriously, see it), and he could give the series a kitschy 80's tinge that it sort of cries out for.

Jon Favreau: Favreau handled the first two Iron Man films marvelously. He's not the most exciting choice in the world, but he's a great director with plenty of action experience, a relationship with Disney, and a proven track record in handling beloved franchises.

Ang Lee: Perhaps the least groundbreaking choice, Ang Lee would definitely be able to nail all the fantasy, sci-fi, epic, and action elements of the Star Wars franchise. He reinvigorated the "Wuxia" genre of Chinese filmmaking with Crouching Tiger, Hidden Dragon, won Best Director for the romantic drama Brokeback Mountain, and his latest film Life of Pi --a fantasy epic -- already has people buzzing. The one knock on his record is his absolutely dreadful Hulk movie. Does that suggest Lee can't handle franchises? Probably not, and regardless, Star Wars seems right up his alley.