As Step Up Revolution has landed on Blu-Ray and DVD, star tWitch gives Movie Fanatic an exclusive take on the proliferation of dance that is going on right now in the world. As a child of the 1980s, he grew up with limited access to that world, except what he could see on his television. But, there were a few things that lit the creative fire with the star. "Breakin' and Breakin' 2: Electric Boogaloo. Those were my movies," tWitch said.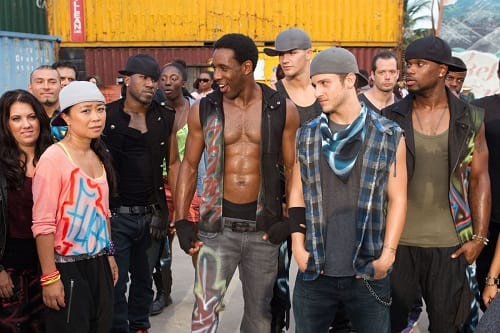 "This was before DVDs. So I had to rent these movies every weekend. I learned a lot from those movies. I'm from Alabama, this is before YouTube and before you could pull up a video of a street dancer -- music videos and those two
Breakin'
movies were a lot of my education."
Then, there were the twin towers of the Jackson brother-sister pair and their massive MTV hit list. "Also, all the Michael Jackson videos, the Janet videos… those were also the things that got me excited about dance. I would think about it daily," tWtich admitted.
While some of his friends were studying an athletic legend, tWitch was surveying every move of a different sort. "I knew guys that would watch Michael Jordan play basketball and break down everything he does. I was doing the same and Michael and Janet, whatever had dance in it."
Largely given the credit for this modern dance revolution is the Fox hit show
So You Think You Can Dance
and the
Step Up
movies that debuted in 2006. tWtich has the unique perspective of being a part of both words, having been a finalist on
SYTYCD
and appearing in both
Step Up 3
and the fourth film,
Step Up Revolution
.
Showing the wide landscape that dance can inhabit in the modern world, there is an enormous differentiation made in the use of dance in
Step Up 3
and the latest.
"The biggest difference is difference in story. The dancing had a different intent, but still the same intensity. In
Step Up 3
, we were -- as castmates -- bent on being the better crew. During the filming of the performance pieces, you could feel the tension in the air. Every person came out like they would come out on top, even though the outcome was scripted. It was about besting your opponents," tWitch said.
As we state in our
Step Up 4 review
, what makes the latest work so well is that it is choreography with a mission statement. "We really have a lot to say. Whether that was making presence known, like the opening scene on Ocean Drive, to making social statements about us not being expendable and realizing what is being lost if you tear down our homes and where we work. Each movie brings a different artistic intent."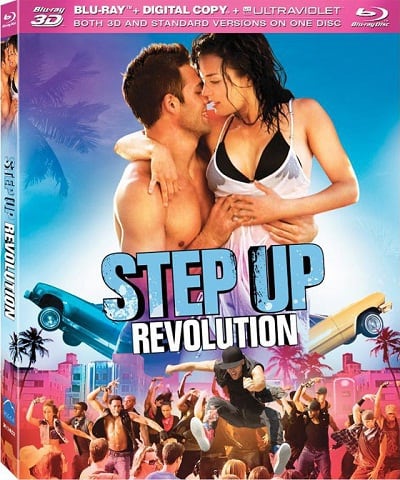 Of all the electric dance scenes in
Step Up Revolution
, the dance star doesn't miss a beat when asked which was his favorite. "During the finale there was myself, and four other dancers were strapped bungee-style to a wall. So we could run up and down the wall and jump back and forth. That was literally the most fun of all the things that I did in that movie. When they yelled cut, we didn't want to come off the wall. We were like kids who did not want to come inside from playing," he said and laughed.
There will be a
Step Up 5
without any doubt. Movie Fanatic asked our expert about the future of dance on film and what type of dancers he's seeing coming up through the ranks with the expanded education opportunity provided by
SYTYCD
and the
Step Up
films.
"There's been an explosion as far as the awareness of dance. With that, the dancers and artists now have been a bit more intelligent on how to ride the wave of this explosion. There are a lot of dance studios popping up everywhere now," tWitch said.
"It's a huge difference from the boom of b-boying when it came on the scene in the 1980s. It was huge. But the education wasn't pushed and it turned into a fad and it was gone. Now, the difference is we've gotten hip to that and we want to pair how big it is with the education of the dancers. You like what you see on TV? Well, you can go over here and learn it."