Steve Jobs Biopic to Have Unique Story Structure: Aaron Sorkn Dishes Diegetic Deets
by Micah J Gordon at . Comments
Speaking at The Hero Summit yesterday, Aaron Sorkin discussed the details of his upcoming Steve Jobs biopic, titled simply Steve Jobs. The writer said that the script will be comprised of three long scenes, highlighting important moments from the tech pioneer's life.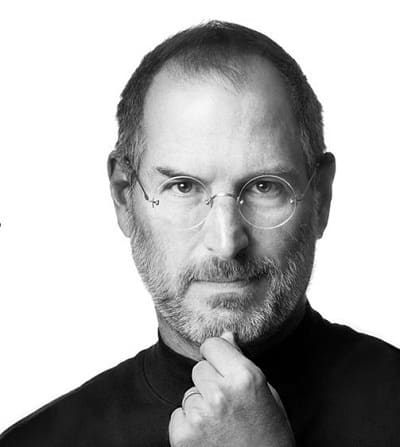 What will those three scenes be? Sorkin says he will focus on the creation of the Mac, his time at NeXT, the company he founded after leaving Apple, and the development of the iPod.
Sorkin's last two films, Moneyball and The Social Network, were both biopics of innovators in their fields, and were both critically acclaimed, receiving numerous Academy Award nominations.
Steve Jobs does not yet have a release date, shooting schedule, or cast.