A new image from Texas Chainsaw 3D has debuted! Take a look: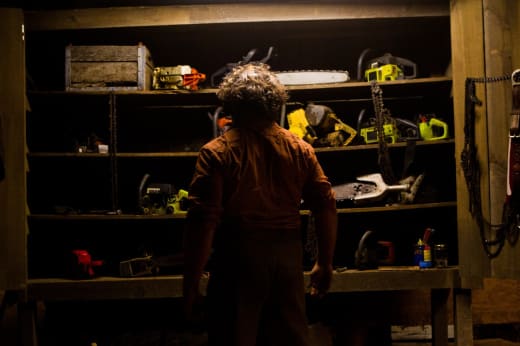 The seventh film in the horror franchise picks up where the original Texas Chainsaw Massacre left off. Alexandra Daddario (Hall Pass) stars as Heather Miller, a girl who inherits her grandmother's mansion, only to discover that the murderous Leatherface resides there.
Dan Yeager, Trey Songz, Tania Raymonde, Thom Barry, Paul Rae, Bill Moseley, and Scott Eastwood (Trouble with the Curve) also star. John Luessenhop directs the film, which premieres January 4, 2013.