17 new character posters have dropped for The Hobbit: An Unexpected Journey, mostly featuring the dwarves. Brace yourselves, there are a lot of "oins" and "ilis." Click the thumbnails to enlarge.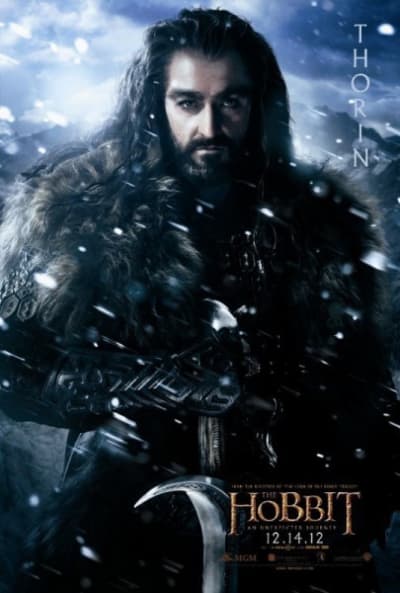 Martin Freeman stars as Bilbo Baggins, the hobbit hired by Gandalf (Ian McKellen) to reclaim the Lonely Mountain from the dragon Smaug. The film series acts a prequel to The Lord of the Rings series, and is based on the book by J.R.R. Tolkien
Ian Holm, Richard Armitage, Andy Serkis, Benedict Cumberbatch (Star Trek Into Darkness), Luke Evans, Billy Connolly, Cate Blanchett, Stephen Fry, and Hugo Weaving (whose latest movie Cloud Atlas is explained in our infographic) also star.
The first installment of The Hobbit series hits theaters December 14. Until them, take a look at some more The Hobbit images.