With the premiere of Breaking Dawn Part 2 looming, the poster for the new movie based on the works of Stephenie Meyer has dropped. That movie is The Host. Take a look: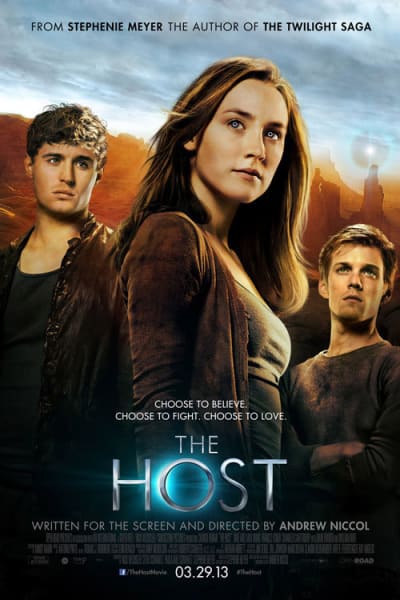 The film stars Saiorse Ronan stars as Melanie, a girl whose body is implanted with an alien soul called Wanderer. When Wanderer begins to see Melanie's memories, she decides to abandon her mission to aid the takeover of Earth, and sets out to protect the humans from impending doom.
Max Irons, Jake Abel, Diane Kruger, William Hurt (The Incredible Hulk), and Chandler Canterbury also star.
Andrew Niccol wrote and directed the film, which will hit theaters March 29, 2013. Take a look at some The Host stills for more.