In the category of "I'm too old for this sh*t" comes Arnold Schwarzenegger in The Last Stand. Schwarzenegger plays an old sheriff named Ray Owens (with an inexplicable thick Austrian accent) who takes up post in a small Border town to get away from the hustle and bustle of life in the LAPD.
Guess what happens! Guess! He hands out parking tickets sometimes, drinks mint juleps, it's very relaxing. Kidding. When an escaped drug lord heads for the Border, Owens must assemble a gang of misfits to try and stop him. Check out the final poster for The Last Stand, which just dropped today: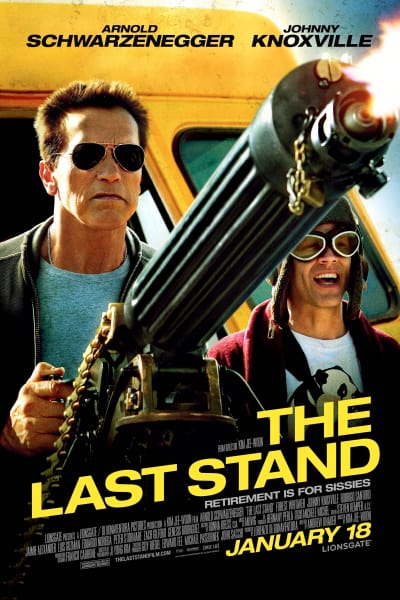 Rodrigo Santoro, Forest Whitaker, Zach Gilford, Genesis Rodriguez, Johnny Knoxville (Movie 43), Jaimie Alexander (Thor: The Dark World), Luis Guzman, and Eduardo Noriega also star.
Kim Ji-Woon directs the film, which premieres January 18, 2013. Watch The Last Stand trailer for a closer look.