The new poster for World War Z takes a pretty minimalist approach to utter obliteration of the human race. Mostly, it's just a black background with some silver text. But you understand the horrifying subtext, right?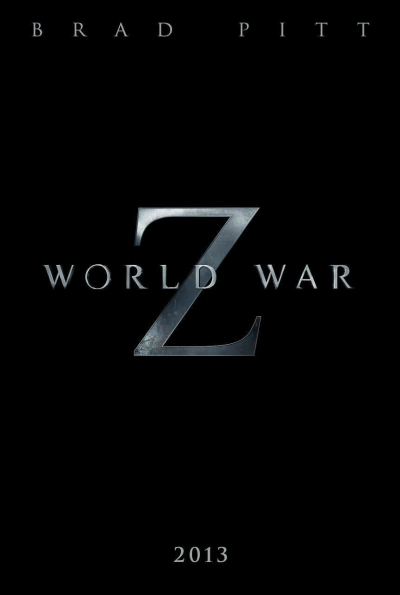 Brad Pitt stars in this adaptation of the post-apocalyptic zombie novel by Max Brooks. Pitt plays Gerry Lane, a U.N. employee who is tasked with interviewing survivors of a worldwide zombie onslaught, referred to as World War Z.
James Badge Dale (Iron Man 3), Mireille Enos, Daniella Kertesz, Matthew Fox (Alex Cross) and David Morse also star
World War Z is directed by Marc Forster. It wil hit theaters June 21, 2013.