Following one of the lowest-grossing weekends of the year last week, three films have premiered in the top five with good numbers this week. Wreck-It Ralph, starring John C. Reilly as Ralph, Jack MacBrayer as Fex-It Felix, Jr., and Sarah Silverman as Vanellope Von Schweetz, won the weekend. The computer-animated feature took in $49.1 million.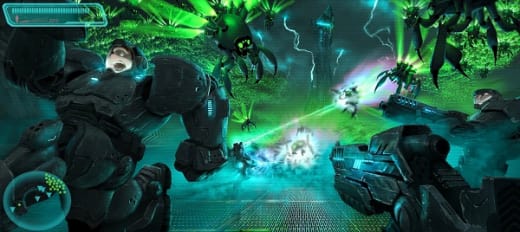 Flight came in at number 2 this weekend, grossing $25 million for its premiere. Denzel Washington stars as a pilot-turned-hero-turned-outcast in Robert Zemeckis' latest.
Dropping from first to third this week is Argo. Ben Affleck's true story of the Iran hostage crisis maintained a steady hand as it took in $10.25 million in its fourth weekend in theaters.
The Man with the Iron Fists and Taken 2 round out the weekend, grossing $8.2 million and $6 million respectively.
Box office top 10:
1. Wreck-It Ralph, $49.1 million
2. Flight, $25 million
3. Argo, $10.25 million
4. The Man with the Iron Fists, $8.2 million
5. Taken 2, $6 million
6. Cloud Atlas, $5.3 million
7. Hotel Transylvania, $4.5 million
8. Paranormal Activity 4, $4.3 million
9. Here Comes the Boom, $3.6 million
10. Silent Hill: Revelation 3D, $3.3 million