Three new still images from Zero Dark Thirty have dropped. Click the thumbnails to enlarge: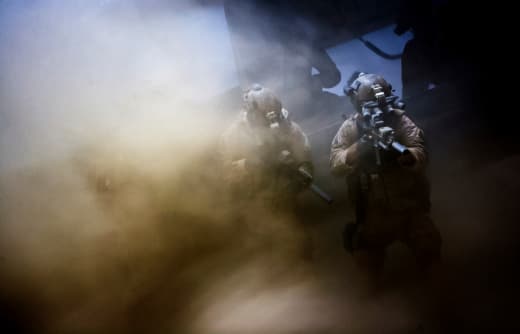 The film, made by the director of The Hurt Locker Kathryn Bigelow, tells the story of the operation to find and kill Osama Bin Laden. Kyle Chandler (Argo), Jessica Chastain, Jason Clarke, Joel Edgerton, Chris Pratt, James Gandolfini, Mark Strong (Kick-Ass), and Edgar Ramirez star.
Zero Dark Thirty will premiere December 19. Watch the Zero Dark Thirty trailer for a better look.