Four new stills have dropped for Zero Dark Thirty, heavily featuring Jessica Chastain. Take a look (click thumbnails to enlarge):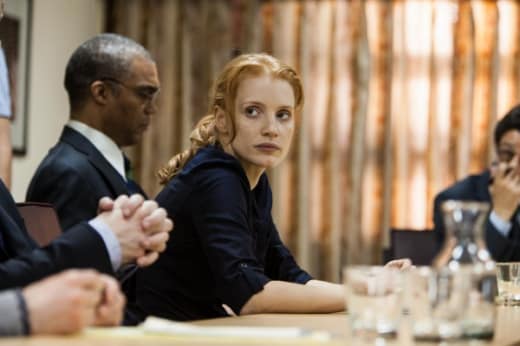 Chastain stars alongside Kyle Chandler, Jason Clarke, Joel Edgerton (The Great Gatsby), Chris Pratt (The Five-Year Engagement), James Gandolfini, Mark Strong, and Edgar Ramirez. The film tells the story of the decade-long hunt for Osama Bin Laden, culminating in his assassination by SEAL Team 6.
Kathryn Bigelow, the Academy Award-winning director of The Hurt Locker, directs.
Zero Dark Thirty will hit theaters December 19. Watch the Zero Dark Thirty trailer for more.