Allegiance is one of those films where the audience is cheering for someone to break the law. The drama asks many moral questions when it comes to loyalty to country, corps and kin.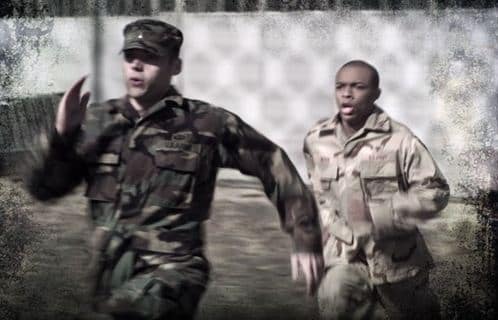 After Lieutenant Danny Sefton (Seth Gable) is given a questionable transfer to a stateside battalion, his Army brigade looks at him with scorned eyes as they prepare to deploy to Iraq. It is 2004 and the war is raging and frankly, not going very well. In 24 hours, wheels will be up and the National Guard members will be off to war. We immediately learn that Sefton is not the only one looking to avoid battle. A medic, Chris Reyes (Bow Wow), has just found out that his son only has weeks to live and despite his request for a "compassionate" transfer, because of his in-demand skills, he must ship off to Sadr City in the heart of the fight for Iraq.
The medic decides to go AWOL and Sefton gets pulled into the effort.
Allegiance is a thriller on many levels, but where it triumphs most is by presenting how one arrives at the harshest of decisions. As teased in the Allegiance trailer, Bow Wow is astonishingly sincere as the soldier seeking to reunite with his son. It is through his performance that the audience has a vicious internal struggle as to what should happen in this situation. The film's tagline expertly captures the spirit here with "The war begins before deployment."
Filmmakers took a page from another film... one that gave us such inspiring Act of Valor quotes, and cast real-life National Guardsmen in many roles. That would explain how the reality quotient of the film is so high. You see, most of the people who signed up to be in the Guard spent one weekend a month training and never thought they'd see any battle, unless of course it was on our shores. Because the military was so stretched thin fighting two wars in 2004 with Afghanistan and Iraq, the National Guard was sent to combat zones for the first time since World War II.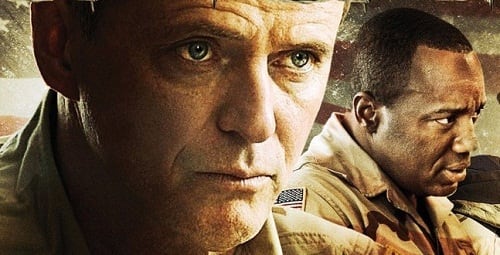 As Lieutenant Colonel Owens, Aidan Quinn personifies the side of the argument that country and service come first and that is what you signed up for. But it is still difficult knowing the backstory of men who volunteer for the National Guard, the situation in Iraq in 2004 and the pull every one of us can identify with of having a family member in dire need of support.
Our Allegiance review commends Michael Connors, who wrote and directed the film. His first-hand experience with the issue is prevalent on each frame of film. The war veteran clearly saw these types of questions being asked by soldiers who thought they had only signed on to defend the homeland... not go to the most violent spot in the world. By framing his story around an individual who has already done several tours and has a child dying at home, a larger discussion about the role of the National Guard is brilliantly presented.
Allegiance is currently on VOD and out in New York City. The film expands January 4.