Yes, some people had some issues with the announcement that star of The Butterfly Effect, Ashton Kutcher, would portray the beloved entrepreneur, tech innovator, and Apple Founder/CEO Steve Jobs. But with the release of the first official photo from the film, one has to give props to the likeness. They pretty much nailed it.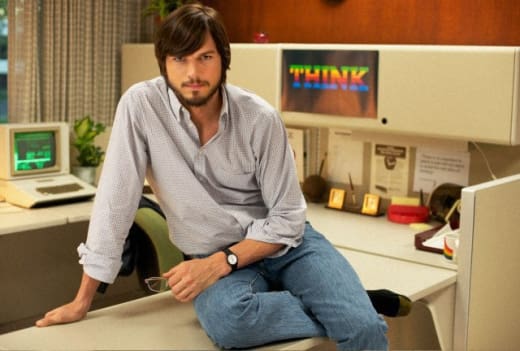 jOBS, whose title is sort of stylized in the "iPhone/iPod/iMac" manner, but not really, is one of two Steve Jobs biopics currently in the works. The film will look at Jobs' career over the span of thirty years, with Josh Gad as Apple co-founder Steve Wozniak.
The other film, simply titled Steve Jobs, is being developed by Aaron Sorkin, who has had a string of success with biopics in recent years, including The Social Network and Moneyball. Sorkin recently said that his film will be comprised of three vignettes highlighting important moments from Jobs' life.
But while Sorkin's film is still being written, jOBS will premiere as the closing-night film at the Sundance Film Festival on January 27, 2013.