A whole slew of new stills have dropped for Gangster Squad. Take a look (click thumbnails to enlarge):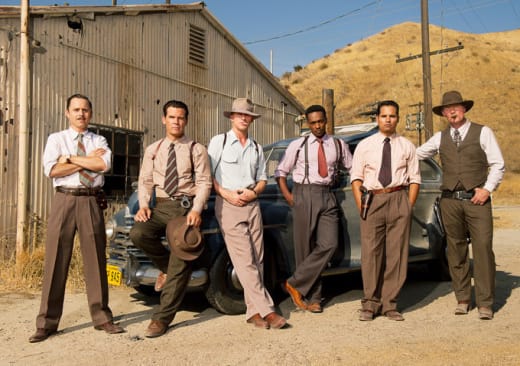 Josh Brolin and Ryan Gosling (Drive) star as two sergeants in 1940s Los Angeles. When New York gangster Mickey Cohen, played by Sean Penn, moves to LA, they assemble a squad of cops who subvert the law to take their city back.
Emma Stone (The Amazing Spider-Man), Nick Nolte, Michael Pena, Anthony Mackie, Giovanni Ribisi, Robert Patrick, and Josh Pence also star. Stone and Gosling starred together in last year's Crazy, Stupid, Love.
Gangster Squad hits theaters January 11, 2013. Watch the Gangster Squad trailer for more.